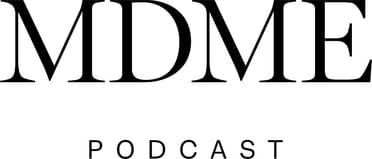 As the number of self-employed borrowers skyrocket, the Million Dollar Mortgage Experience (MDME) podcast is here to make sure you have the skills, mindset, and ideas required to crush it in the Super Jumbo, Non-QM space. With over thousands of listeners, Jon Maddux, Host of MDME and CEO of FundLoans, provides professional insight and money-making tips to continually upgrade your sales toolbox.



How To Lose a Referral Source in 10 Minutes (and other things you should know)

On this episode of the Million Dollar Mortgage Experience, Jon sits down with Jeff Grant, founder, and owner of Sand & Sea Investments in San Diego, CA. As one of the top brokerages in Southern California, Jeff has a great understanding of what it takes to succeed in both hot and cold markets. Jon and Jeff cover all kinds of topics in this episode, from Jeff's background working for the PGA, potential causes of a hypothetical housing crash, strategies for winning bidding wars, if it's better to rent or own, 2022 predictions, the latest tech disruptors and so much more. Don't miss out on this information-packed episode!
The Million Dollar Mortgage Experience is the premier podcast for mortgage brokers and other real estate professionals aimed at giving away tricks, tips, and secrets to help you originate mortgage jumbo loans.

Host: Jon Maddux - CEO/Co-Founder of FundLoans Jon Maddux has been in the mortgage/finance industry for over several decades and has been featured in publications such as Forbes Names You Need to Know, The Wall Street Journal, and more. There are few professionals that possess as much knowledge and experience in non-QM as Jon Maddux.

FundLoans is a Jumbo/Super Jumbo wholesale mortgage lender that specializes in non-QM lending. If you are a mortgage broker who is interested in learning more about our products, contact us at Info@FundLoans.com.

*This podcast is intended to aid mortgage professionals*


Download Our Media Kit
Want to get featured? Need to up your public relations image? We have you covered.
Download our media kit and reach out. We will be more than happy to answer any questions.